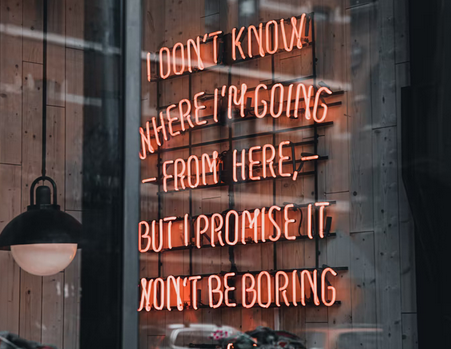 My Goals
It's often hard for me to admit that I have been successful in my ventures. So this page is for me as much as it is for you.
2022 Goals
Let's aim for a better year!
Present at a conference in person
Learn To Code
Strengthen Fundamental Security Skills
Read 15 Books. *I am at 14 books in July, so I am updating to a 25-book goal.
Completed: Take a chance on something big - Became a SR Technical Trainer at GRIMM
2022 Book List
Some book names are redacted in order to help my family maintain privacy.
This Is How They Tell Me the World Ends: The Cyberweapons Arms Race
Name Redacted: Book on medical issues
Name Redacted: Second book on medical issues
Name Redacted: Book on helping family deals with medical issues
Sleeping Beauty
Short Story: The Legend of Sleepy Hollow
Identity and Access Management
Compliance, Incident Response, and Penetration Testing
Braving the Wilderness
My Evil Mother
Fierce Fairytails (My New Favorite Book)
Cemetery Boys
Birthday Girl
The Ocean at the End of the Lane
Currently Reading: If It's Smart, It's Vulnerable
Currently Reading: Lost In The Never Woods
Up Next: The Seven Husbands of Evelyn Hugo
---
2021 Goals
Plain and simple. Survive and make the most out of every opportunity!
Notable 2021 accomplishments
First Keynote! Devops Days Texas
SANS webinar with Malware Jake
Earned GCSA (Certified Security Automation)
Spoke at over 25 events
---
2020 Goals
Get Certified!
Gsec by May (Achieved in June)
Security Plus Certification by June (Achieved)
GCIH Certification (Achieved)
Read 20 books
So close!
Holiday Greeting From Sugar and Spice
Nobody's Victim
GCIH Certification (Achieved)
Marbles
Cuckoo's Egg
Security +
SEC 401.1: Network Security Essentials
SEC 401.2: Defense-in-Depth and Attacks
SEC 401.3: Threat Management
SEC 401.4: Cryptography, Incident Response, and Risk Management
SEC 401.5: Windows Security
SEC 401.6: Linux Security
Sec 504.1: Incident Handling Step-by-Step and Computer Crime Investigation
Sec 504.2: Computer and Network Hacker Exploits Part 1
Sec 504.3: Computer and Network Hacker Exploits Part 2
Sec 504.4: Computer and Network Hacker Exploits Part 3
Dissecting The Hack: The F0rb1dd3n Network